Invisalign Lite Braces Luton
Invisalign Lite are another version of Invisalign braces.
Where the Invisalign Lite brace treats very mild cases of crowding, spacing and crooked teeth, the Invisalign Lite brace treats slightly more complex cases, aiming to correct teeth in about six months.
The Invisalign Lite brace fits the gap between very mild cases and more severe problems which can be better treated with the Invisalign Full.
Many patients are using Invisalign Lite for teeth straightening throughout Luton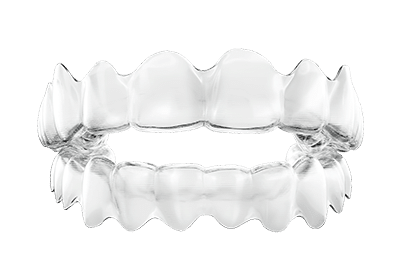 Book your free consultation
for Invisalign Lite Luton
Free initial braces consultation worth £95
Free teeth whitening at the end of your treatment worth £295
Free removeable retainers worth £450
Award winning dentists
Interest free finance & payment plans available to help with the cost
Due to COVID-19 we have limited appointments.
How do Invisalign Lite Braces work?
Like the other Invisalign braces, Invisalign Lite works by gently moving your teeth into the correct position through a series of clear braces. A set of removeable aligners are custom made for your teeth by your orthodontist and will be replaced by a new set of braces every two weeks.
The main difference with Invisalign Lite is that there are typically ten to fourteen aligners used in the process which means most treatments are completed in about six months.
Book a free appointment to find out more about Invisalign Lite braces.
Why Choose Invisalign Lite
If you have moderate crowding or spacing issues or if your teeth are slightly crooked, this is the perfect way to get straight teeth discreetly and quickly
These invisible braces are perfect if you've previously had orthodontic work but have found that your teeth have moved over time
These clear braces are practically invisible; most people won't even know that you're wearing braces!
Each set of aligners are custom made for your teeth
Unlike fixed braces, there are no brackets or wires
These invisible braces are comfortable and flexible. You can take them out to brush and floss and they can be removed for important events
You can continue to enjoy your usual meals and not worry about any food being trapped your braces
Every patient is different, but most Invisalign Lite braces takes about six months
How Much Do Invisalign Lite Cost?
On average, Invisalign Lite braces treatment cost £2,600 and can be paid as £54 per month.
This price includes:
A free initial consultation with your orthodontist
A free 3D scan worth £350
Free set of retainers worth £150
Free Enlighten teeth whitening worth £295
Understandably, many people are worried about the cost of braces. Our flexible payment plans can help provide you with affordable braces. Invisalign Lite braces are available for around £2 per day. Find out more about our interest free finance plan.
Book your free consultation now and start your journey to a brand-new smile!
Before and after Invisalign braces