Cosmetic dentistry at Smile Rooms Milton Keynes
Do you have a chipped tooth? Discoloured teeth? Uneven, pointy or gappy teeth?
If there's something that you don't like about your teeth, you don't have to put up with it. Cosmetic dentistry covers a range of treatments which can be used to change or enhance the shape, colour, size and finish of your teeth.
Patients throughout Cranfield, Bletchley, Bedford, Milton Keynes and Buckinghamshire are increasingly turning to cosmetic dentistry to change things they don't like about their teeth.
Cosmetic dentistry treatments include teeth whitening, dental veneers, composite bonding and white spot treatment.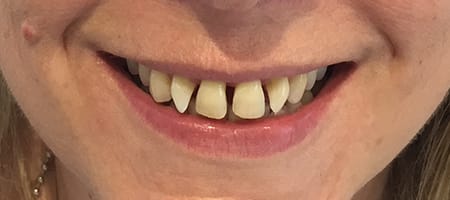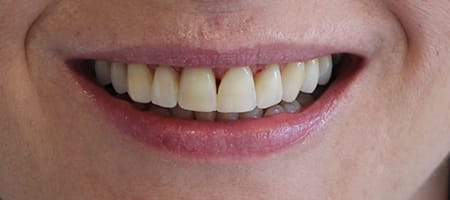 We've completed over
2500
cosmetic cases
and
5000 Invisalign Cases
Book your free consultation
for Cosmetic Dentistry
Which cosmetic dental treatments suit me?
At your free initial consultation, we will talk through the options on how to achieve your perfect smile. Cosmetic dental treatments include:
What is the process for cosmetic dentistry?
Step one
At your free consultation we will discuss what you want to change about your smile, and we will advise what cosmetic dental treatments are best suited.
Step two
We check the health of your teeth. We may x-ray your teeth at this stage.
Step three
The treatments are reviewed with you and provided in a plan for you to look over at home. Cosmetic dental treatment will begin when you are ready, and most can be carried out in just one appointment time. We provide excellent support and aftercare for whatever treatment you choose.
If you decide to go ahead with the treatment we provide excellent support and aftercare to ensure we achieve the best possible result for your smile.
How much does cosmetic dentistry in Milton Keynes cost?
Cosmetic dental treatments vary in price. We offer 0% interest finance options and flexible payment plans that enable you to spread the cost of treatment from just £2.50 per day.
Book your free consultation to discuss which cosmetic dental treatment is right for you. We will talk through the treatment process and discuss the cost too.
For an indication of costs, see our price guide.