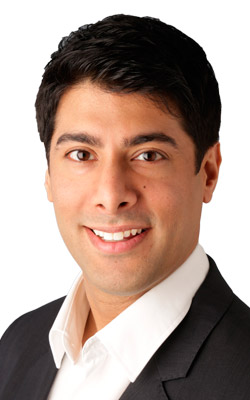 DR HANEL NATHWANI
CLINICAL DIRECTOR AND COSMETIC DENTIST
INVISALIGN ADVISORY BOARD MEMBER

GDC: 83486
BDS (Birm), FIADFE
With an excellent reputation with his patients Dr Nathwani worked on Channel 4's 10 Years Younger Dental Team, was approached by Sensodyne to appear in their 2015 TV Campaign for healthy smiles and awarded a prestigious fellowship in 2014 for his services to Cosmetic and Facial Aesthetics.
As one of the UK's few Invisalign Diamond providers, his cases are frequently covered in Journals and mainstream publications. Dr Hanel Nathwani has spent 10 years working on Harley Street, Knightsbridge and Kensington. Dr Hanel trained at some of the most prestigious dental schools in the world, including with Harry Rosenthal in New York and the Dawson Academy in Florida.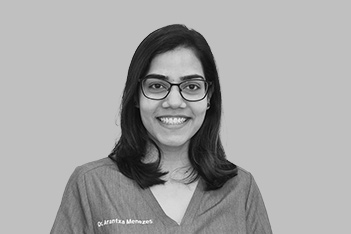 Dr Arantxa Menezes
Dentist
Coming Soon
GDC No. 11520
Bio to follow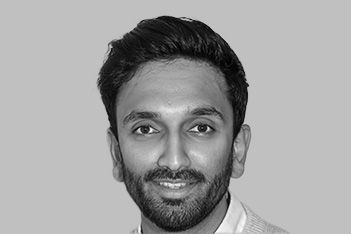 Read Bio
Anurag graduated from Cardiff University in 2016. He then spent 5 years developing his skills, undertaking several Dental Hospital training posts across England and Wales, gaining experience in General Dentistry, Oral Surgery and Restorative Dentistry. He is now undertaking a 4-year Master's Programme in Prosthodontics, which will lead to him qualifying as a specialist within this field.
Anurag always aims to deliver the highest quality of care to his patients and has a wide range of skills to complement this. His calm nature helps to make patients feel comfortable and safe. He will always take the time to explain what's going on and put you at ease.
In his spare time, he likes to stay active, enjoying tennis, squash and golf.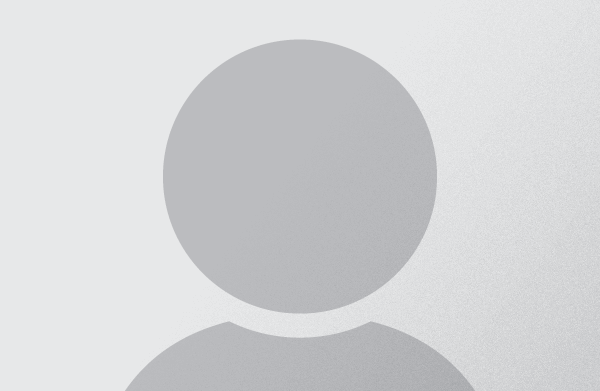 Dr Kish Patel
General & Cosmetic Dentist
Coming soon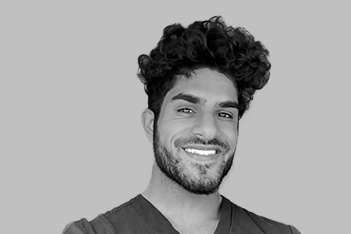 Dr Rooshi Patel
Cosmetic Dentist
Read Bio
Dr Rooshi Patel (GDC: 265051 )
BDS (Hons) PGCert (Dental Implantology)
Rooshi graduated from Cardiff University in 2016 and has since dedicated hundreds of hours in
further advanced training. His main clinical interests are in smile makeovers and rehabilitating worn teeth. He is currently studying a postgraduate diploma in
Prosthodontics, learning from world-renowned dentists.
Rooshi is certified with Invisalign and enjoys helping to create beautiful smiles in the most
minimally invasive ways. Having completed year-long training courses in Aesthetic and Cosmetic
Dentistry and Dental Implantology,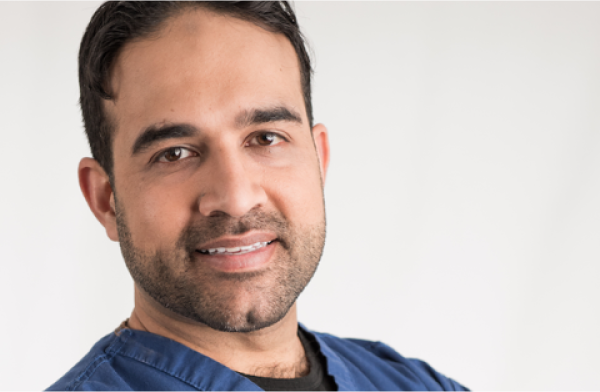 Dr Munir Ravalia BDS MFDS RCS
Pain Management and Sedation (Eastman) Medical Diploma Clinical Hypnosis
Read Bio
Dr Munir Ravalia
I qualified from The Royal London Hospital in 2002 and went on to complete my training as a Senior House Officer in Oral & Maxillofacial Surgery at Kingston and St. Georges Hospitals. During my various postings was awarded The Membership of the Faculty of Dental Surgeons, England. Furthermore, I have worked in both primary and secondary care and joined Kings College Hospital as a Specialty Doctor in Acute Dental Care.
Having had experience of such a wide array of the dental field, I found it most rewarding when having the opportunity to help patients who had fear or phobias. This led me to my postgraduate training in Intra-Venous/Oral/Inhalation (gas and air) sedation at the Eastman Dental Institute, where I now teach postgraduate dentists in this field.
I am currently a Clinical Lecturer in Conscious Sedation at The Royal London Hospital and provide general dentistry and oral surgery under la +/- Conscious Sedation on the other days. In addition to my formal training, I have trained in acupuncture for the head and neck region and obtained a Medical Diploma in Clinical Hypnosis.
I help our more nervous patients with conscious sedation.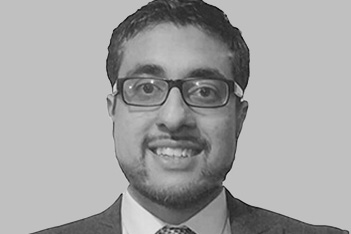 Dr Uzman Ul-Haq
Implant Dentist
Read Bio
Dr Uzman Ul-Haq (GDC: 82296)
BDS(lond), MFDS RCS(eng) FICOI 
Dr Uzman qualified with Honours from Barts and the Royal London school of medicine and dentistry. He then worked in several Oral and maxillofacial surgery departments in Devon and the Home Counties. He has a Membership to the Faculty of Dental Surgery qualification from the Royal College of Surgeons. This was followed by several posts in General practice. He has a special interest in Implant Dentistry.
Since then Dr Uzman has undertaken multiple courses in various implant surgery techniques including soft and hard tissue grafting and sinus lift procedures and continues to expand his knowledge by attending various international courses in order to keep up to date with the latest techniques.
Dr Uzman accepts referrals for Dental Implant assessments and treatments from dentists in Milton Keynes. He currently works as a visiting implant dentist in several other practices, mentoring other dentists in their implant and restorative cases. Dr Uzman will be pleased to look after your implant needs at Smile Rooms MK.
He regularly attends various track races around the country such as 'Tough Mudder' and 'Judgment Day'. He lives locally with his family.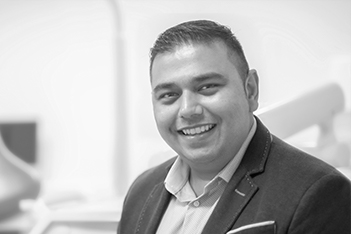 Dr Pritesh Ravel
Specialist in Periodontics
Read Bio
Dr Pritesh Ravel (GDC: 155163)
MPERIO – ROYAL COLLEGE OF SURGEONS OF EDINBURGH
MCLINDENT PERIO – EASTMAN DENTAL INSTITUTE EUROPEAN FEDERATION OF PERIODONTOLOGY ACCREDITED PROGRAMME
Pritesh Raval is our practice specialist periodontist. Pritesh qualified from Kings College London in 2008.
He has extensive experience including working in general dental practice on the South Coast and in Central London. He has worked in the Maxillofacial department at the prestigious Queen Victoria Hospital in East Grinstead undertaking and assisting in complex head and neck surgeries and difficult dental extractions.
He has also worked in a specialist community setting working on vulnerable adults and children as well as undertaking teaching at dental schools. In 2016, he undertook his specialist training at the world-renowned Eastman Dental Hospital, University College London.
He gained his specialist qualification in periodontics on a program which is accredited by the European Federation of Periodontology. His specialist interest lies in management of advanced gum disease using surgical and non-surgical treatments. Management of peri-implant diseases and soft tissue treatment.
His friendly manner, experiences and knowledge base places him in an ideal position to treat gum and peri-implant diseases to a specialist level.
In his spare time, he enjoys spending time with his young son, socialising and keeping fit. He has also taken part in several triathlons and is currently training for a half marathon.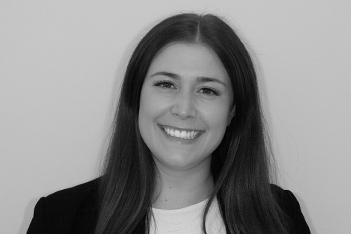 Read bio
Emily is our Practice Manager and is a Registered Dental Nurse with her Radiography qualification who started her career in 2011.
Emily has worked in general dentistry and with many specialists giving her the knowledge to help put your mind at ease and answer any questions about your treatment plan.
Emily is a fun and bubbly person who loves interacting with patients and getting to know everyone.
Outside of work Emily enjoys spending time with her little girl and partner. She also enjoys socialising with friends especially with food involved.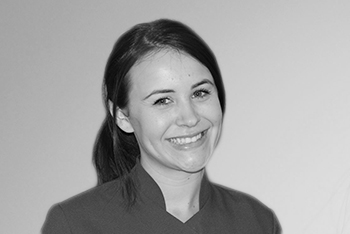 Jemma Daniels
Clinical care Manager
Read bio
Jemma Daniels (GDC: 250388)
Jemma is our clinical manager at Reading Smiles. She started her career in dental nursing in 2012. Jemma is a highly organised and extremely knowledgeable dental nurse who has now taken a step into management. Jemma enjoys working with all the staff at Reading Smiles and helping other team members with training to further their careers. She creates a warm, calm and professional environment. Jemma has also worked closely alongside Dr Hanel, so her knowledge on Invisalign is outstanding.
Jemma takes on all the keys tasks of a clinical manager, she is in charge of all stock control and supervising the dental nurses at the practice. She also organises the day-to-day running of all clinical aspects of the practice and ensures we are kept up to date with all legislation and CQC requirements. Jemma is an asset to Reading smiles, both the team and the patients love Jemma!
In her spare time she enjoys spending time with her partner and has recently started creating her own range of home-made soap and body products.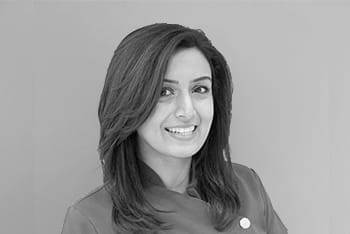 Jai
Treatment Coordinator
Read Bio
Jai is our treatment coordinator to help support any major or long term treatments at the practice. Her warm and approachable nature helps put patients at ease.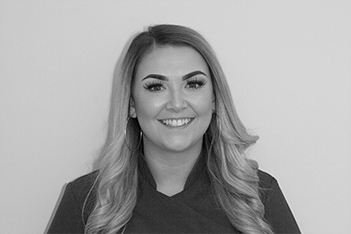 Coral
Patient care coordinator
Read Bio
Coral is our patient care coordinator at Smile Rooms Milton Keynes
She has been in dentistry since 2018 and has developed a good understanding of treatments to make sure she can give the best care to our all our patients.
Coral is a very warm and kind person who will always brighten your day whether you see her in person or speak to her over the phone.
Coral has excellent customer service skills and will always go above and beyond to provide our patients with a unique experience.
In Corals' spare time she enjoys socialising with friends and family and a bit of retail therapy.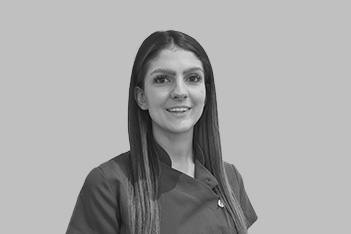 Lizzy Hill
Treatment Care Coordinator
Read Bio
Lizzy joined our practice in October 2021 as a patient care coordinator at Smile Rooms Milton Keynes, supporting our patients through their smile journeys.
She is a very warm and approachable person. With a background of customer service Lizzy is passionate about supporting patients and making sure they feel welcome and valued.
Lizzy is currently going through Invisalign treatment with us so this allows her to relate to patients and answer any queries they may have about the process.
In her spare time Lizzy enjoys going to the gym and loves spending time with family and friends especially if it involves going for a walk in the sunshine with her puppy.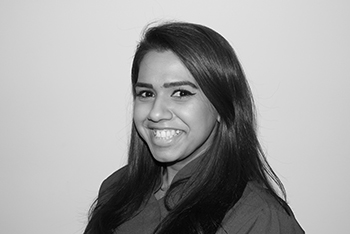 Devi
Patient Care Coordinator
Read Bio
Devi recently joined Reading Smiles as one of our full time patient care co-ordinators. Devi loves the diversity of her job. She is a kind and very approachable person with a warm personality.
Devi demonstrates excellent customer service, she aims to provide all our patients a unique experience at Reading smiles, creating a warm and friendly environment and making our patents feel welcomed and valued.
In her spare time Devi enjoys spending time with family and friends, going to the gym and enjoy cooking.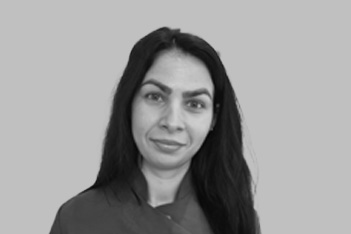 Greta Sakalyte
Dental Nurse
Read Bio
Greta is a qualified denture nurse and started her career in 2018.
Greta is an incredibly hard-working person and a huge team player. She is always looking to improve her knowledge and skills within dentistry. She will soon begin her training in Dental Radiography.
Greta is native Lithuanian, speaks fluent English and can also speak Russian.
When Greta is not at work she enjoys cooking and going to the beach with her partner.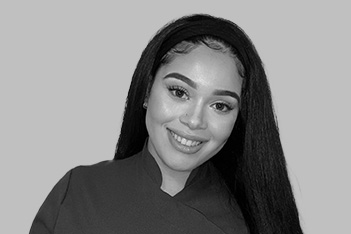 Read bio
Djennè (jen-nay) is our fun and smiley dental nurse who started her career in 2018. Djennè completed her training in a busy NHS practice before her journey into Smile Rooms in November 2021. 
Djennè has also completed her Invisalign journey and will be able to offer lots of advice and helpful tips.
In her spare time, Djennè enjoys watching Mrs Hinch videos, photography and seeing friends and family.